Who we are
Committed To
Healthy Mind and Eyes
Vishwas Hospital is a private hospital specializing in mental health and eye care services. Faithful to our profession we provide the highest possible standard of care and treatment in a compassionate and trust worthy manner to every patient who avail our services. The geographic regions served include Zirakpur, Dhakoli, Baltana, Panchkula, Derabassi, Mohali (sector 79, 80) and vicinity areas of Chandigarh.
Speciality
De-addiction
Addiction is a disease that affects your brain and behavior. When you're addicted to drugs, you can't resist the urge to use them,
Sex Related Treatment
Sexual dysfunction is a problem that can happen during any phase of the sexual response cycle. It prevents you from experiencing satisfaction from sexual activity.
Headache-Migraine& Insomnia Treatment
The link between headaches and sleep disorders is complicated but very real. People who experience chronic headaches and migraines
Cataract & Corneal Disease
Surgery
We provide all facilities for cataract surgery. We do stitchless MICS (Micro-Incision cataract surgery)
Ocular Surface Diseases/Dry Eye & Diabetic Retinopathy Clinic
Due to increased use of digital platforms for every work, digital eye strain and
dryness has impacted the eyes.
Contact Lens Fitting/Prescription & Computerized vision testing
Comprehensive examination and eyesight testing is done by using latest equipments. After our doctors prescribe you glass power,
Facility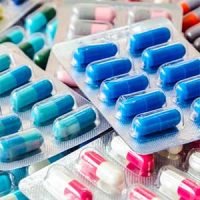 Pharmacy Services
We provide psychiatric and eye related medication at reasonable
rates.
Lab Services
With the comfort and needs of patients and their family
Optical Services
Our hospital provides an in-house optical shop with abundant stock
Counselling Services
Counselling is the psychotherapeutic relationship
Very good services. The doctor is very good and solve my headache issue within few days. Thanks to Vishwas Hospital.
Monika Khandelwal
2021-07-15
I was suffering through several headaches and was recommended by someone to visit vishwas hospital, the headaches reduced and I am good in health right now.
I was having lot of issues in my eyes due to long screen time.i visited here and got proper treatment .now m much better
My headaches were becoming severe which made me visit a lot of doctors but none of them worked out for me. When i first visited here at Vishwas thought that this will also be in vain but i was totally wrong. Right now i am much better and pretty healthy too.
I visited to doctor vinay bansal's vishwas hospital on zirakpur for schizophrenia. They are best psychiatrist in zirakpur. I am feeling happy and mentally satisfied with their treatment. If you are feeling depressed.sad or hopeless then vishwas hospital is best hospital for you.
I visited the hospital for sleep disorder. Dr. Vinay gave me ample time during consultation. I feel much better now . I consider Dr. Vinay as one of the best psychiatrist in Zirakpur. i strongly recommend Dr Vinay for psychiatry.
harpreet singh
2021-06-07
Good hospital , polite staff and dr.vinay is an excellent clinician who understands your problem very well and provides u the best treatment possible.
Home